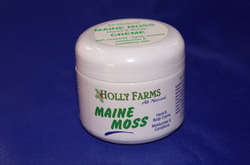 MAINE MOSS CREME $8.95
Maine Moss is an all purpose hand/
body creme that has long been popular
because of its versatility. To a base of
olive and apricot oil has been
added
our proprietary blend of 8 Chinese herbs,
which contribute moisturizing and vitalizing
properties. Aloe gel is added for healing.
Essential oils give a clean, fresh scent. 2OZ.
---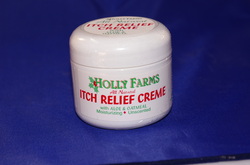 ITCH RELIEF CREME $8.95
Features the soothing quality of aloe vera gel,
along with the itch relieving capability of oat
meal. Included are several herbal extracts
known for their itch relieving properties,
including wolfberry bark, calendula, and
rehmannia. Vitamin E helps with healing.
Can be used
for sunburn, insect bites, and
dry, itchy skin. Unscented. 2OZ.
---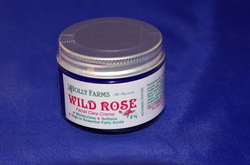 WILD ROSE FACE CREME $10.95
Wild Rose is our #1 selling creme, because
of its excellent moisturizing and softening
qualities. It starts with a base of olive, avocado,
evening primrose, and rose hip seed oils.
Extracts of chamomile flowers
and shea butter
contribute softening qualities, while green tea is
anti-inflammatory, and American ginseng helps
skin integrity. Germanium essential oil. 2 OZ.
---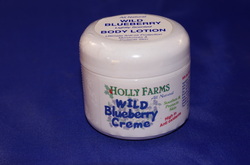 WILD BLUEBERRY CREME $8.95
Wild blueberry is a slightly fruity creme that
contains extracts of wild Maine blueberries,
as well as green tea and ginseng. It also contains
shea butter, sea buckthorn, avocado, and
evening primrose oils. Wild blueberries are
known for their anti-oxidant and skin rejuvenating
properties. Wild blueberry has been reported to be
effective as a face creme. Essential oil blend. 2 OZ.
---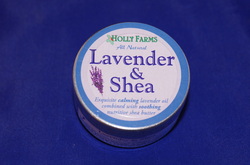 LAVENDER AND SHEA CREME $8.95
This is a slightly thicker creme, because of shea
butter, which is really a nut butter from Africa.
Very soothing, with herb extracts of chamomile,
asparagus roots, bamboo, and dang gui. Also
contains jojoba, sea buckthorn, and evening prim-
rose oils to soften skin. Lavender essential oil
is said to calm the nervous system. 2OZ.
---